Blackstar
---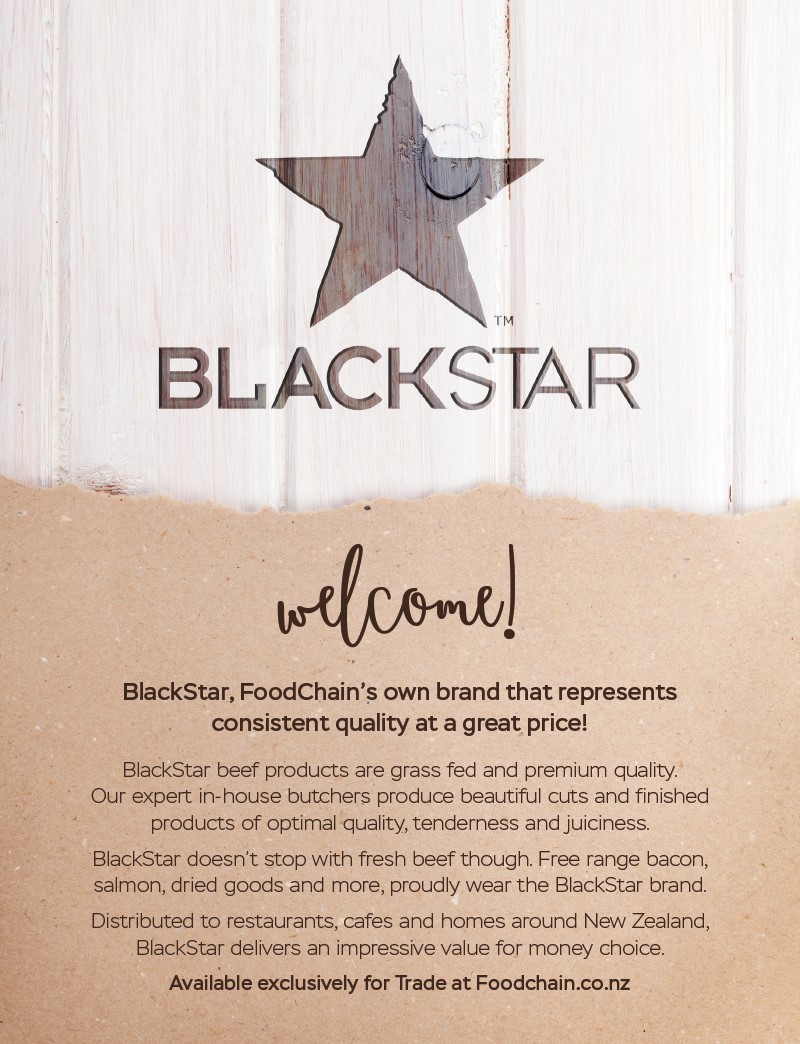 Welcome to BlackStar
For over twenty years BlackStar has been FoodChain's home brand. We represent the very best value produce in the food service industry.
We're proud to say that when purchasing BlackStar you can be assured that the produce you are eating today is the same quality you enjoyed previously. Consistency in product supply and great value is what BlackStar is all about.
We really care about our food and all BlackStar beef products are selected by us from farms and farmers we know directly. It's then processed, chilled and matured here at FoodChain. Each portion is priced for tenderness using the skills of our expert in house butchers to produce beautiful cuts and finished products.
BlackStar doesn't stop with fresh meat though. The range includes free range bacon, hams, dried goods and more. It's then distributed to your favourite restaurants, cafes and homes around New Zealand for all to enjoy.
Produce carrying the Blackstar logo is a mark of best value, quality and consistency you can rely on.